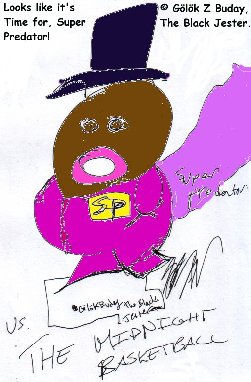 — Gölök ZLF Buday

— Gölök ZLF Buday

Celebrate a month where the greatest man in the universe and mad scientist Comedian or The Mad Scientist of Canada's Month and Day of Historic Birth of his Master Personality.
What can you do, check out the amazon mooch list (USA )
Send a Paypal, Bitcoin, is lost on me. Oh and no more dooms day devices the upkeep on the current ones are enough. The interest on the Mad Scientist Visa Card is insane.
Procedes go to the master personality Mr. Buday and to the "To Cash Foundation," so write Gölök Buday blank or limited checks "To Cash" to making sure the money goes some where important, the Black Jester's world domination, you can also slow my plan by booking me spots, for cash if charging over 5 bucks at the door, or share of the pot, do sign a contract with Mr. Buday the master personality who handles my money.
Can buy me beers at the Cecil too of course.
FB Event
— Gölök ZLF Buday

Also Day on May 29th.
The greatest genius/mad scientist comedian uses a doomsday device to coerce bookings to this day. in celebration of this month and day all of May 0% off and an additional 0% off swag of any kind on May 29th.
— Gölök ZLF Buday

Hey Slave Master is still up for votes in Steam's Greenlight.
— Gölök ZLF Buday

Then he comes off, well, feeling entitled to your time. Not a great idea. There should be some genuine gratitude you would bother, even respect. Either for audience or player.
— Gölök ZLF Buday

So I can add all my bitching about lacking gigs here, and the massive passport hurdle with the US of A. NAFTA is no easy situation, but it can get me around National Hysteria…errr…Security.
Check out The My Ego Times for news satire.
— Gölök ZLF Buday

Will place the articles on a section soon. Using text pattern. It's semi-blog. I still use it's html editor so, it's not as lazy.
— Gölök ZLF Buday

Things seem fixed.
— Gölök ZLF Buday

I love GoDaddy, I'm A whore! Use my referral code WOWgobuday to get 35%* off your order!
— Gölök ZLF Buday